THE DESIRE FOR PERFECTION AND ELEGANCE
The Rolls-Royce myth is legendary: quality, aesthetics and stylish luxury. You will be welcomed in the newly refurbished, finest Rolls-Royce Museum and experience the pioneering spirit of the time and the pursuit of perfection and elegance.
Current opening times:
Due to the COVID restrictions the Rolls-Royce Museum is currently closed.
Individual visits are still possible to the FFA-Museum, which is open ALL YEAR ROUND from 10am to 6pm and is 25 minutes away by car. In the FFA Museum visitors can experience high quality Rolls-Royce vehicles and legendary aircraft with Rolls-Royce engines on a modern site with approx 5000 square meters of exhibition area. Further information and details can be found at: www.ffa-museum.ch
VISITOR INFORMATION
OPENING HOURS
March to November – open 6 days a week
Closed on Mondays – open on public holidays
December to February – winter break
---
Open from 10 a.m. to 6 p.m., last entry at 5 p.m.
OPEN AT ANY TIME after prior registration, even outside of the opening times.
---
PRICES
Adults 6 € Kids (6-14) 3 €
Barrier-free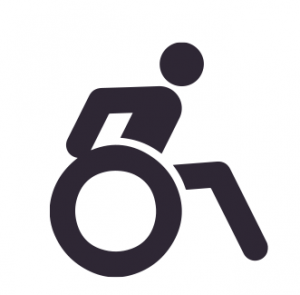 ---
FREE ENTRY

VCard, Bodensee Vorarlberg Freizeitkarte Bodensee Card PLUS
---
DISCOUNTED WITH
Vorarlberg Family Pass, Bregenzerwald Guest Card Montafon Card
Inquire about our other services of all kinds or give us a call: +43557252652
REVIVING HISTORY MAINTAINING QUALITY SHAPING THE FUTURE

"Quality remains when the price is long forgotten." This principle of partnership between Frederick H. Royce and Charles S. Rolls laid the basis for developing the recognized best car in the world. The exhibits on display are exemplary of the diversity and beauty of the structures that were handmade at the time. The English coachbuilders such as Barker, Park Ward or Freestone and Webb are particularly represented.
Changing exhibitions are dedicated to the fascination of Rolls-Royce and make your visit an unforgettable experience. The journey into the past is rounded off with a view of the in-house workshop. Here you can experience first hand how automotive history is brought to life. Take your time to enjoy yourself, with one of our books, an aperitif or to talk to our experts.
RESERVATION
EVENT, GUIDED TOURS & TEA-TIME
Are you looking for a unique location for your event? The Rolls-Royce Museum in Dornbirn is an ideal location for classy birthdays, company celebrations, club outings and much more!
The leisure activities in Gütle and the nearby Rappenloch Gorge offer visitors and fans a variety of options. The museum invites you to be amazed, and a highlight tour with culinary delights at the end is particularly impressive. Individually designed – from aperitif, brunch, tea time, 5 o'clock tea to dinner – the visit will be an unforgettable experience.
The workshop area offers inspiring conditions for events or presentations. A Rolls-Royce is available for all kinds of journeys, and the particularly impressive engine noise can be explored in the in-house workshop. The museum shop offers a wide range of souvenirs, specialist literature and accessories for classic car enthusiasts.
Request-form
GETTING THERE
You can easily arrive by car, train & bus or by plane with a stylish shuttle in the Rolls-Royce. Drive towards Gütle / Ebnit and then follow the brown / gray signs with the words Rolls-Royce Museum.